3 Bullet Proof Methods to Find Tons of Winning Products
When your good enough with marketing you can literally sell everything but in drop shipping we mostly rely on winning product. Products that are so useful, so special or so weird that people can't resist buying them.
Finding winning product takes quite some experience and even the most experienced drop shippers fail regularly when testing new products. Therefor its best to test as many products as possible to find a winner fast. But we don't want to use our marketing dollars right? We only want to test potential winners. 
1. The Manual Facebook Method
How to Turn Your Facebook Feed into a Drop Shipping Catalog in 3 Simple Steps
Step 1: Install the Turbo Ad Finder Chrome Extension
This is basically a software that filters out all the ads in your facebook feed. To make facebook show you as many ads as possible you have to be considered a so called "Engaged Shopper" 
Step 2: Leave a like on every drop shipping ad you see, click on the CTA button, add to cart, initiate checkout and then leave. Of course this is the nightmare of every advertiser, because they pay every time you click (lol)
This makes facebook think you are interested in drop shipping products and after some days it will show you a ton of ads.
Step 3: Turn on the Turbo Ad finder and refresh the page. Et voila, your facebook feed has turned into a mini drop shipping catalog. To find really good products, only click on ads with high engagement -many plays, likes, shares.
Important Notes:
Don't click on ads of big brands otherwise you will also be shown a lot of their ads.

Keep consistently clicking on ads to make sure facebook keeps on showing you a lot of ads.
2 good examples of ads that perform well on facebook
And below a good example of an ad that's not performing well on facebook.
2. Product Research Tools
There are algorithm driven tools out there that are designed to find the currently hottest products that you can drop ship. For  example EcomHunt, Niche Scraper or SaleSource. These tools are powerful and deliver a huge amount of potential winning products within seconds. Also everything is backed up by metrics. Most important you can see how many orders per day a product has and what kind of trend it follows. They provide you with:
Pricing Suggestion
Targeting Suggestion
Facebook Ad
Link to Supplier
Product Description
Product Images
Analytics
Competitor Stores
"Tools like EcomHunt and  Niche Scraper make drop shipping so much easier!"
Consider using a professional product research service or a product research services like EcomHunt or Niche Scraper. Tools or services like these make it a lot easier to find winning products and save you so much time and money that you would spend on testing products that don't sell anyway. Sell products that you can identify with in a certain way but don't listen on your intuition when it comes to choosing a product to sell. Trust the numbers!
EcomHunt vs. Niche Scraper vs. SaleSource - Which one ist the best?
Pricing
All 3 Services are almost equally as good .
 NicheScraper is with 39$/month the most expensive but at the same time the most convenient tool.
EcomHunt is the only that's free to use, however if you want access to the important metrics as well as facebook targeting suggestion and facebook ads you need to pay for the premium version (29$/Month) which is definitely worth the price.
Niche Scraper and SaleSource offer a free trial.
Pros:
Super Convenient
Saves a ton of time
Backed up with Data
Competitor Stores
Cons:
Monthly Costs
You still have to test the products
Important Note:
Search not only on the first page, go a little back to make sure you don't have to compete with all the drop shippers that all sell the products of the first page. Also don't just copy and paste the products description but also put in work to make it unique. The same goes for the video ad. If you only use the one facebook ad provided you will be limited in scaling potential. 
3. Using a Product Research Service
Using a professional product research service can save you a lot of time and money. You just outsource this part to someone who knows how it's done. The prices can vary from $5.00 for five products to $100.00 for only one product. You get what you pay for. The more you pay the more time will the service provider spend for the research.
Where to find a product research service?
Either use my service which is great. I provide more quality and value for the money than anyone else.
Use a research service from Fiverr
Fiverr is a platform where freelancer offer their services for a super competitive price. 
Fiverr is great, but be aware: You get what you pay for. Don't expect to get high potential winning products for cheap.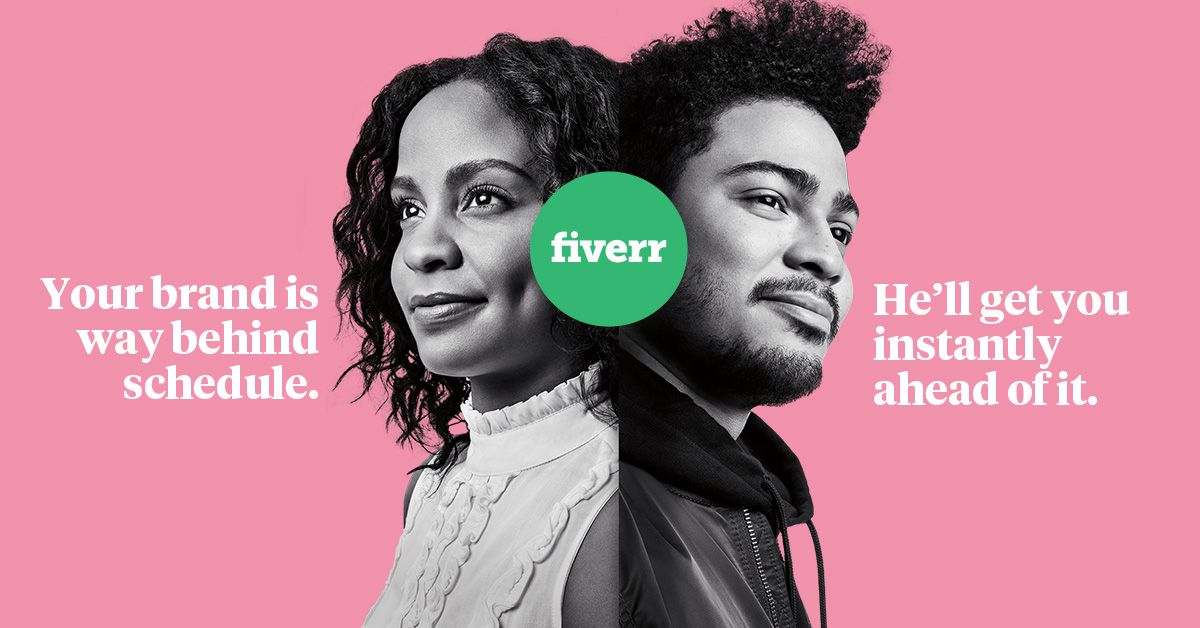 Pros:
Best quality if you use a good service
You pay per product
Total Control
Cons:
Takes up to 5 days (Quality takes time)
More expensive per product (Quality is expensive)
When you use a service on Fiverr you take the risk of getting only crap delivered.
No matter which method you'll use to find winning products, you can't get around testing the product with facebook ads. 
However, all these methods to find winning products save you so much time that you can invest in your business.